28. SAMUEL ELLIS AND BILLIE SWAIN BRIAN
He must have inherited the zeal and determination of his father and the tenderness of his mother. His hearty handshake, his quick smile, his sensitive alertness to your needs, his ability to call you by your name carries with it the impact that he is your friend, which he is indeed. He had some hard going in life, many would have given up, but the work of God called him on and he would not look back but kept "pressing toward the prize in Christ Jesus." A world traveler, but never forgetting that he is a heavenly traveler and needs to be rich toward God.

Samuel Ellis Brian, b. October 3, 1915, Eastland County, Texas, the eleventh child of Kleber Dessex and Elizabeth Melton Brian. Married to Billie Swain on November 2 9, 1944, in Brownfield, Texas. Ceremony performed by Dr. A. A. Brian, pastor of First Baptist Church. Billie is the daughter of William Graham Swain, b. in Meridian, Mississippi. Her mother, Rowena Ruthford Swain, b. Clay County, Kansas.

Sam and Billie have two children:

1. Larry Swain Brian, b. November 4, 1946. Larry is a Captain in the U. S. Air Force.

2. Judy Rowena Brian, b. November 1, 1951. Judy is attending Texas Tech, Lubbock, Texas.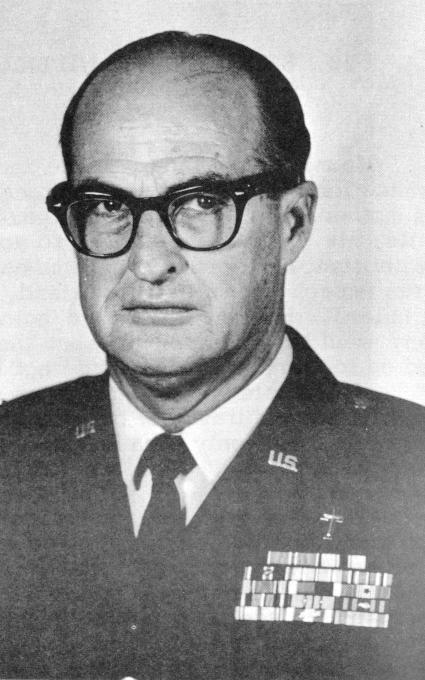 Chaplain Lt. Col. Samuel Ellis Brian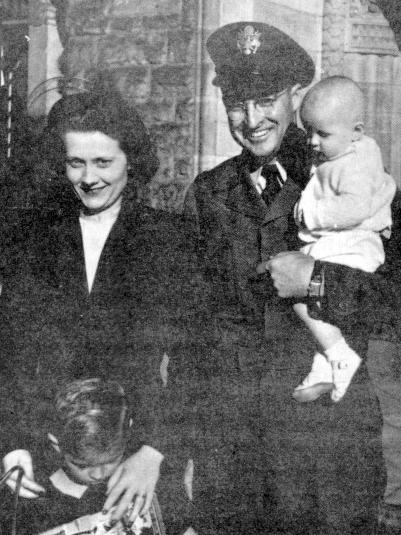 Left to right: Larry Brian, Billie Swain Brian, Judy Brian, and Samuel Ellis Brian. This picture made in France.
PREV
NEXT
HOME